Viña Concha y Toro and its commitment to education in the wine industry
Viña Concha y Toro has been engaged for more than five years with Wine & Spirit Education Trust (WSET), one of the most important organizations dedicated to the development and education in wines and liquors. Established in 1969 for the UK wine trade, WSET has grown to become the world leader in the industry. Its courses offer impartial and solid learning to people and companies in the industry so that they can develop their knowledge and improve their experience and that of global consumers.
They work in more than 70 countries and in more than 15 languages. Through their courses and programs, they seek to raise the standards of education and training of wines and spirits in relevant actors, to promote a higher level of technical knowledge, responsible consumption and elements that allow enjoying wine and growing the industry globally.
"Viña Concha y Toro firmly believes that a more educated and responsible consumer is a contribution to the industry and its sustainability. That is why it offers an annual scholarship for a student at WSET UK to visit Chile and have a deep experience in our vineyards, in contact with our winemakers and wines. This way, we can expand their perspectives, not only on our vineyard, but also on Chile as a producer of world-class wines", said Blanca Bustamante, Director of Corporate Affairs at Viña Concha y Toro.
"Concha y Toro UK has supported WSET for several years, and we are proud to offer the study tour to Chile to an outstanding Diploma student annually. WSET currently has a significant global reach, which is increasing rapidly in many of the markets where Concha y Toro also has a strong presence, which is why our partnership has obvious synergies for both parties", commented Simon Doyle, General Manager of Concha y Toro UK.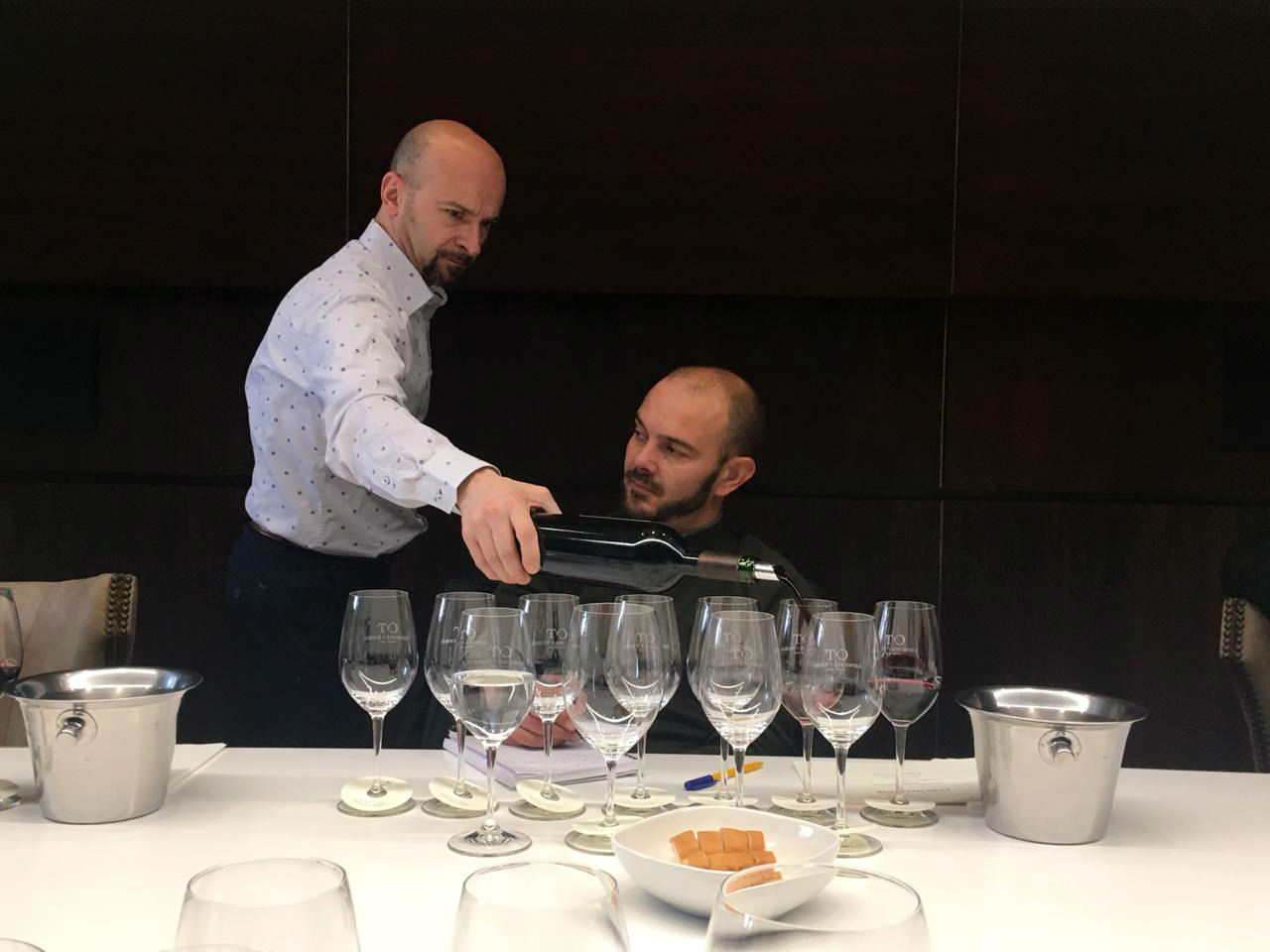 The winner of 2018
This year, and thanks to his outstanding results in the WSET Diploma, Nicolas Clerc, Master Sommelier, won the scholarship, after studying level 4 Wine & Spirits of the program.
During a week in September, the winner of the Viña Concha y Toro scholarship visited Chile, its valleys and origins and had the opportunity to meet the vineyards and wineries of the company. Nicolas's tour included a cultural tour of Santiago and a visit to Pirque and its Manor House, where he was able to taste the seven parcels of the Don Melchor icon wine, in addition to the 2015 harvest. He also visited Peumo, where he tasted the Carmenere emblem of the area: Carmín de Peumo. The visit also included a stop in Cono Sur, Chimbarongo and in Almaviva, Puente Alto. In both vineyards, tastings were specially prepared for the sommelier, highlighting the main characteristics of each terroir.
"It was a real pleasure to discover Santiago, a city full of energy, art, culture and wonderful people. Although Concha y Toro is one of the largest producers in the world, with huge operations and logistics, I met many interesting people during this week, winemakers, sommeliers, executives, etc. with a true passion and dedication for the wines they produce", said Nicolas Clerc, master sommelier.